Motorola's pioneering spirit has proven to be a critical part of progressing the mobile industry to what it is today. From delivering the world's first commercially available 5G-upgradable smartphone to the first clamshell smartphone, we have a rich heritage in rewriting how people access and experience innovation. But perhaps the most defining moment in mobile tech history came exactly 50 years ago on April 3, 1973, when Martin Cooper, former Motorola VP and Director of R&D, used the Motorola DynaTAC 8000X to make the world's first commercial mobile phone call from Sixth Avenue in New York City. It marked a pivotal point in time for society as we no longer had to sit by a landline or wait for a page to ensure we didn't miss a call. It meant we could communicate with anyone, any time, from anywhere.
"When I made the first public portable cell phone call on April 3, 1973, I knew it was only the beginning; that Motorola and the cellphone industry were starting a revolution in personal communications," said Martin Cooper. "Since then, there have been a huge number of pivotal innovations, many of them created by Motorola. The first fifty years were only the warm-up. There will be many more exciting advancements that will transform humanity".
50 years later, we're proud to say Motorola has continued to be at the forefront of a number of other industry-defining technologies, patents, and game-changing innovations that have shaped the world as we know it. We've come a long way since the release of the DynaTAC 8000X, which measured more than a foot long and weighed almost 2 pounds at the time. Some examples include the original RAZR V3, a device that came to market in the early 2000s, a time when mobile design had become predictable. Popular for its unique clamshell design and thin appearance, RAZR V3 continues to be a globally iconic piece of technology today.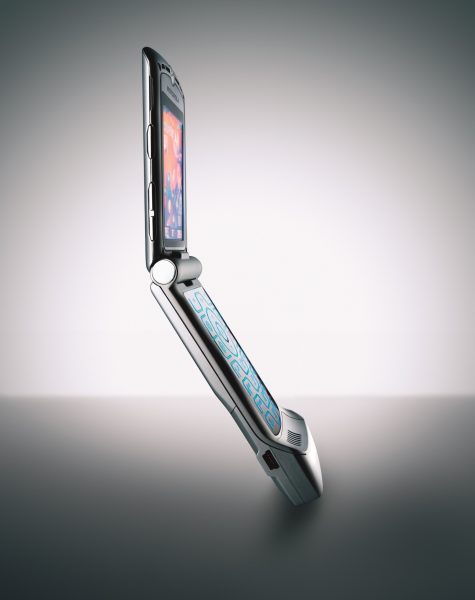 More recently, on April 3, 2019, the moto z3 combined with the 5G moto modTM became the world's first commercially-available smartphone to connect to 5G. Since then, we've been determined to democratize 5G technology bringing blazing-fast 5G speeds to the mid-tier through our moto g family.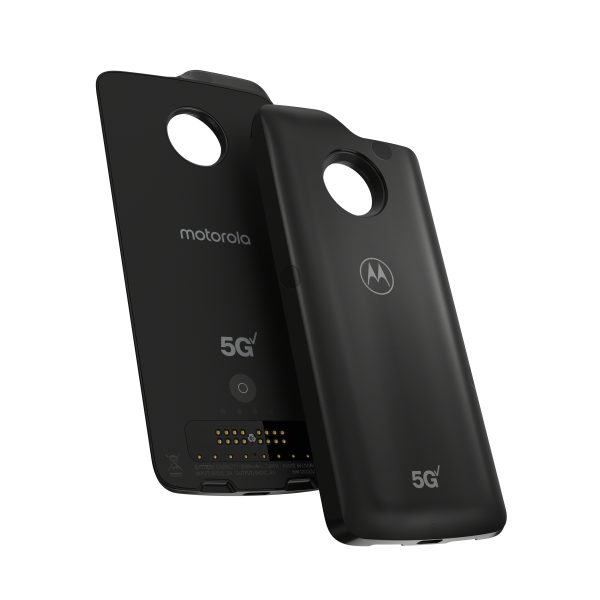 We've also been key in pushing the boundaries of alternative form factors. In 2019, we launched the world's first clamshell smartphone – the motorola razr – which brought consumers portability without sacrificing the functionalities of a full-sized smartphone display. We've also introduced innovations like the neckband, a wearable 5G device that redefines the role of the smartphone by allowing you to display content to more immersive screens around you. And most recently, we unveiled a rollable smartphone concept device. Looking ahead, we're excited to continue to test the boundaries of mobile technology and look forward to sharing more in this space.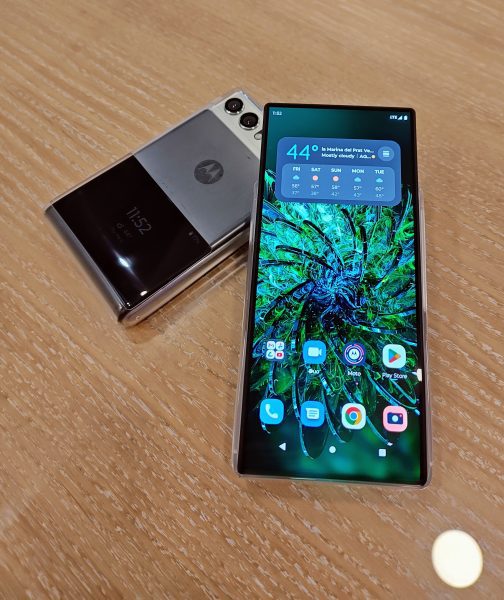 To help celebrate the 50-year anniversary, we've commissioned the help of Argentinian illustrator, Costhanzo, to recreate 50 of our most iconic devices to date: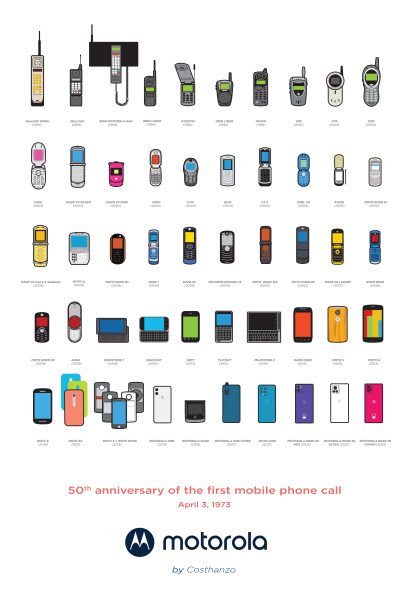 "Having been at Motorola for over 20 years, I've had the opportunity to bear witness to many of these iconic innovations", said Sergio Buniac, President of Motorola. "Innovation is in our DNA. We've revolutionized the industry countless times and we're eager to continue to play this pivotal role in shaping the industry's future."
Be sure to follow along on Instagram (@motorolaus), as we recreate the first call at iconic locations around Chicago, and be the first to find us for a chance to win Motorola devices, F1 & Bulls swag, and more.