Today, Motorola is proud to announce the arrival of moto e22 and moto e22i. Both phones are arriving with stereo speakers enabled with Dolby Atmos®– a first for the moto e family–a fluid 90Hz display, stylish design and remarkable camera system guaranteed to upgrade your entertainment.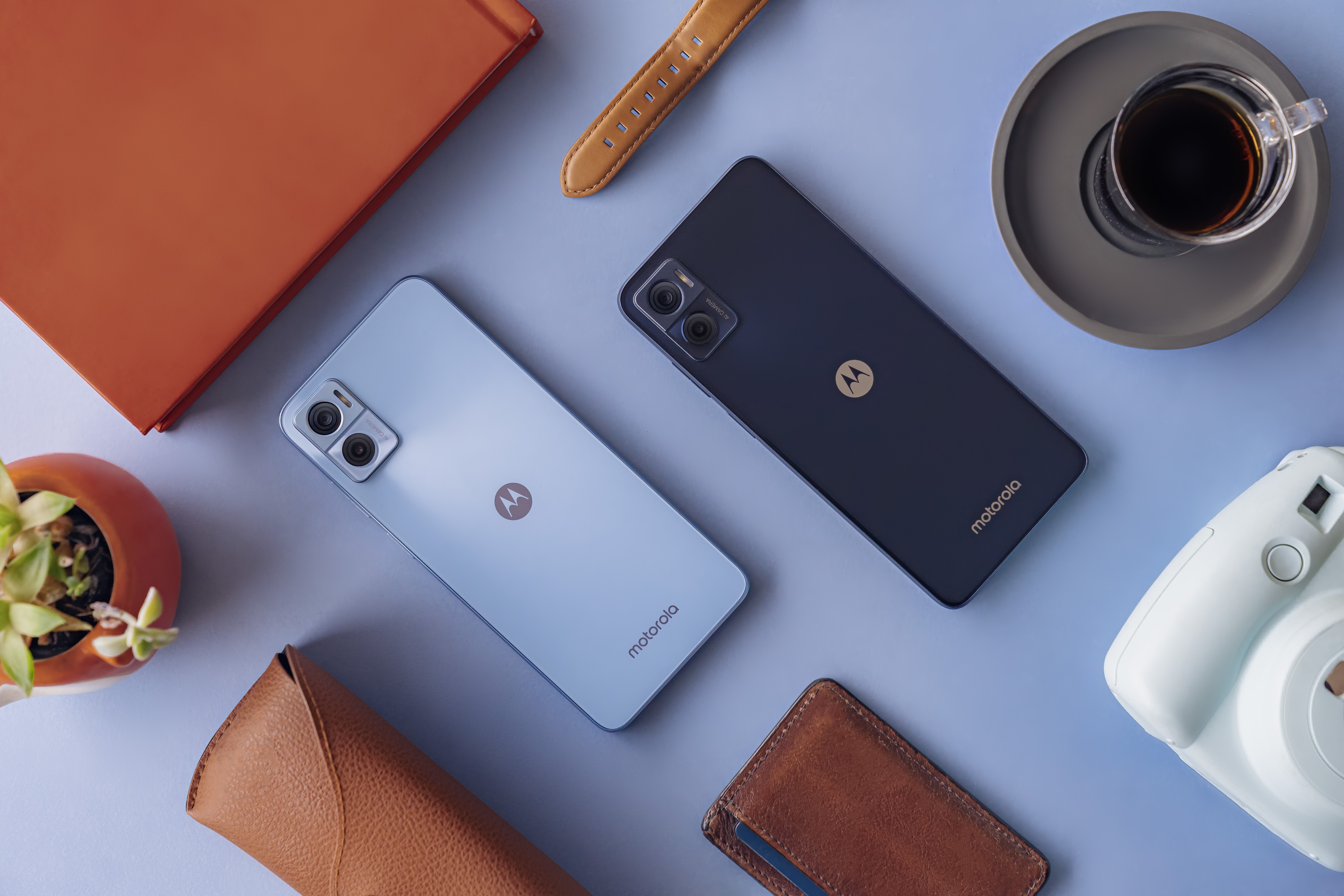 moto e22
Take the theater to go with moto e22 and moto e22i, thanks to stereo speakers and the multidimensional sound experience of Dolby Atmos®. Stereo speakers deliver improved bass, cleaner vocals and even more clarity at higher volumes. Dolby Atmos® reveals rich details across all your favorite entertainment through the phone speakers and over wired and Bluetooth headphones.
Experience more screen and clarity in both phones with a 6.5" HD+ display and 90Hz refresh rate, which will adjust the screen refresh rate from 90Hz to 60Hz1 when auto mode is on, providing the best viewing experience while optimizing battery life. Plus, enjoy a beautifully-crafted, water-repellent3 design made from premium materials.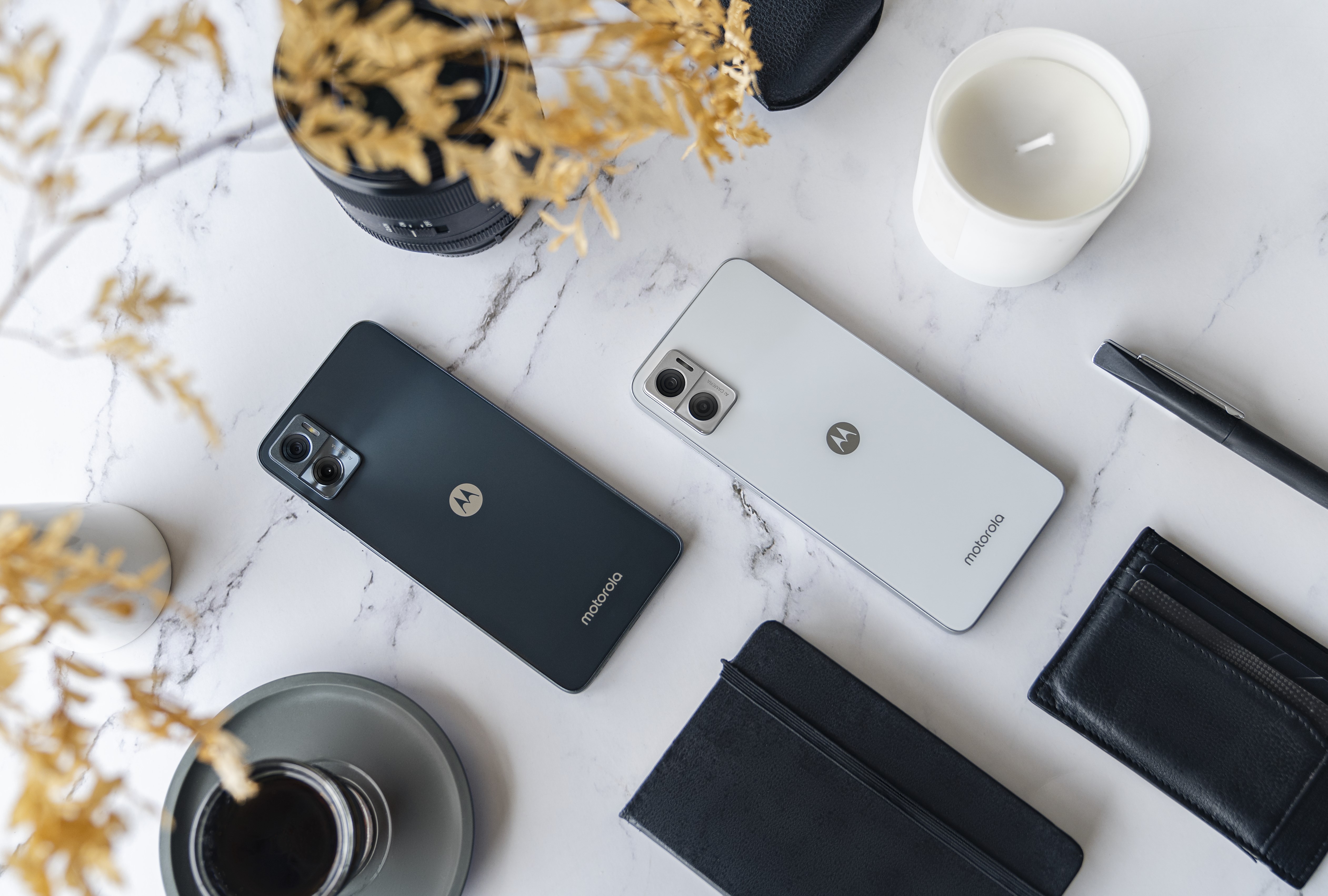 moto e22i
You can also take your best shots using the moto e22 and moto e22i with a 16MP AI-powered camera system, featuring a precise depth sensor and a front camera for social media-ready selfies. With moto e22, leverage your creativity with Dual Capture, allowing you to snap photos or videos with the front and rear camera simultaneously. And on moto e22i, utilize software features like Time Lapse to capture content in a new way.
Say goodbye to passwords, and hello to instant access in our two new moto e devices. Touch the fingerprint reader on the side of the device to unlock your phone immediately. Activate Power Touch by double tapping on the fingerprint reader to get to your app shortcuts, including direct route home in Google Maps, barcode scanning, and more.
Enjoy moto e22 on AndroidTM 12 with new privacy features, including more transparency around app data usage, that put you in control and create a safer and more seamless experience. And get all of what moto e22i has to offer on AndroidTM 12 (Go edition), giving you a faster, smarter and more privacy-friendly Android experience. From apps opening in seconds with smoother animation to no more waiting on a blank screen, this OS is committed to saving space and memory.
availability
moto e22 will be available in two colors: Astro Black and Crystal Blue2 and is arriving in select markets across Europe, the Middle East, Africa and Latin America with a starting MSRP of 139.99 euros. moto e22i arrives in Graphite Gray or Winter White2 and will be available in select markets across Europe, the Middle East, Asia Pacific and Latin America with a starting MSRP of 129.99 euros. For full pricing information and specifications, visit our website or reach out to your local PR contact.