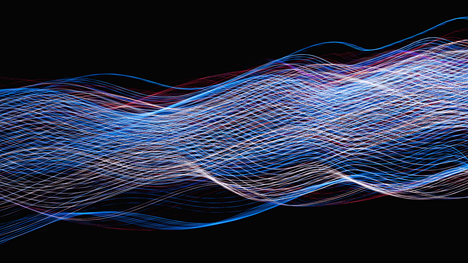 Motorola and Lenovo continue to focus on a cohesive strategy of delivering innovative technology solutions. Together, we have already brought some incredible innovations to market, most recently our enterprise AR solutions with Motorola smartphones powering ThinkReality A3 smart glasses. Today, we're excited to take this a step further with Verizon on wearable innovation with a hands-free, 5G XR neckband built for delivering high bandwidth, ultra-low latency connectivity and power to AR glasses and VR goggles. This will enable lightweight, boundless, immersive, and above all scalable AR / VR experiences.
When we announced our Motorola 312 Labs R&D group last year, our goal was to continue to challenge what the mobile experience feels, looks and acts like. Now, together with Verizon and Lenovo, we have created a 5G wearable neckband that redefines the role of the smartphone by allowing users to display content to more immersive screens around them. This means better portability, longer-lasting and a higher quality user experience in more places.
"Motorola 312 Labs is focused on exploring new and developing opportunities in mobile technology, including innovative wearables and form factors," said Jeff Snow, Product General Manager at Motorola. "With this collaboration, we're further strengthening our partnership with Verizon to solve new challenges in the industry and advance consumer and enterprise AR use cases."
The plug&play wearable device optimized for these use cases leverages the speed, bandwidth, and low latency of Verizon's 5G Ultra Wideband network and mobile edge compute platform to deliver high fidelity immersive experiences that last longer and are ready "out of the box". Powered by the Snapdragon 8 Gen 1 mobile platform, our 5G neckband is designed to prove next-generation mobile computing applications, by advancing enterprise AR/VR solutions to be untethered, hands-free and boundless experiences.
"Motorola's wearable neckband and ultra-lightweight AR smart glasses leverage Verizon's 5G Ultra Wideband network and mobile edge compute platform, enabling us to deliver immersive technology in many fields, such as sports training and fan experiences, as well as making VR theaters scalable," said Brian Mecum, Vice President of Device Technology at Verizon.
Solutions like our wearable form factor will benefit more than just the tech industry alone – they will enhance the full spectrum of work and play activities. By joining forces, we're excited to be at the forefront of game-changing technologies like 5G, edge compute and AR and VR, that are going to bring unprecedented value to consumer and enterprise spaces. Verizon and Motorola are working on exciting AR and VR applications, and we look forward to sharing more of these developments in the coming months.
Legal disclaimers
Certain features, functionality and product specifications may be network dependent and subject to additional terms, conditions, and charges. All are subject to change without notice. MOTOROLA, Stylized M Logo, MOTO and the MOTO family of marks are trademarks of Motorola Trademark Holdings, LLC. LENOVO and THINKREALITY are trademarks of Lenovo. Qualcomm Snapdragon is a product of Qualcomm Technologies, Inc. and/or its subsidiaries. Qualcomm and Snapdragon are trademarks of Qualcomm Incorporated, registered in the United States and other countries. All other trademarks are the property of their respective owners. © 2022 Motorola Mobility LLC. All rights reserved.