Smartphones keep people connected to everything that matters and more, but sometimes users need to unplug and remove distractions. In recent years, Motorola has been tracking trends and has seen an increase in consumers, particularly younger consumers, that want to disconnect and have a healthier relationship with their phones. Research has shown that today's solutions are unable to adequately help users disconnect, lack customization options, and are too easy to abandon. 
Based on these insights, Motorola is introducing a new software experience called Moto Unplugged to help consumers take a break from the distractions of their phones. Moto Unplugged empowers people to take a step back and match their mobile experience with their mindset by allowing them to choose when and how they want to disconnect. 
What makes Moto Unplugged standout is the ability to enter a special mode, allowing each user to tailor a break time to meet their individual needs. Setup is simple. The user can select permitted apps and notifications, as well as require a password to end their session. Then, when they are ready to unplug, select a time frame and start a digital break.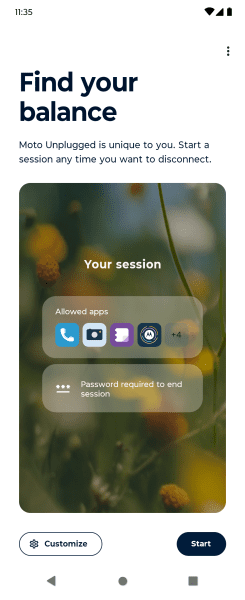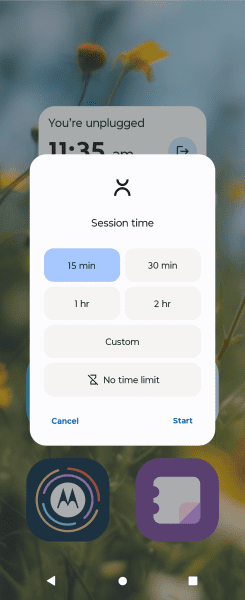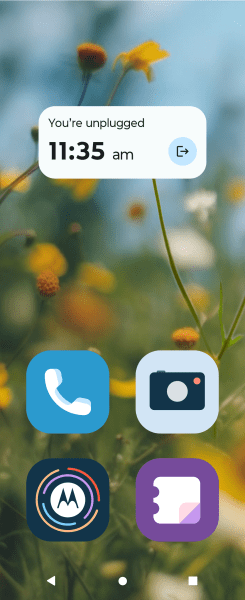 If a user needs to focus during work hours, they could choose to access only their email or Microsoft Teams and not see any other app for a set timeframe. Or, for those looking to disconnect for some personal time, users can choose to limit which social media and messaging apps are accessible and which are temporarily blocked and enjoy a break for however long they choose. 
Moto Unplugged lets users create their own oasis without totally disconnecting, so they can relax and stay in control. That means more quality time with friends and family, more time to focus on the work that matters now, and more balance in users' day-to-day life.
Moto Unplugged is available on motorola razr across North America. In the coming weeks it will be available to razr 40 Ultra/razr+ and razr 40 devices globally, and will be brought to additional devices in the future.