There has been a growing desire for workplace flexibility because of its benefits to employees and the impact it has to our society. This need inspired a bold initiative to give people from around the world a once-in-lifetime opportunity to truly work their day jobs from anywhere and experience first-hand how to make a long-lasting difference with a remote island community.
Over the last year a select group of volunteers from Europe, North America, South America, and Asia traveled to one of the most remote "offices" in the world as part of Work for Humankind, a landmark partnership between Lenovo, Island Conservation, and the local Robinson Crusoe Island community.
During their time on the island, volunteers worked their own day jobs from Lenovo's tech-enabled workspace on a remote island with the company's powerful devices – including motorola edge devices – software, services and solutions to support the island's education, healthcare and wildlife conservation efforts. Lenovo's technologies introduced by this project aim to accelerate proven conservation actions that preserve the rare habitats and endangered species thriving on Robinson Crusoe Island.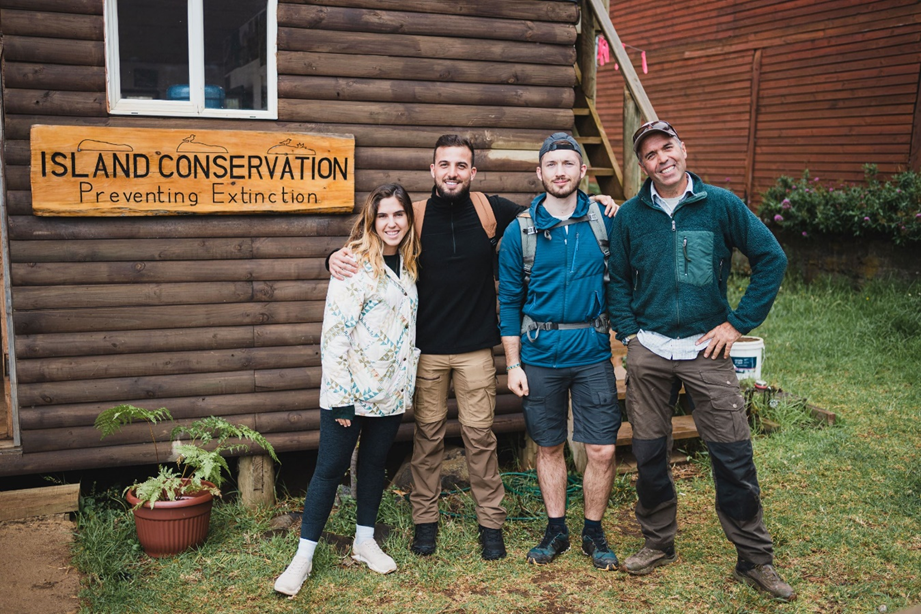 Photo by Callum Thompson
Through the use of our devices, Motorola is working to empower people to be their authentic selves and encouraging them to express their passions. Using the motorola edge 20 pro, volunteers were able to help the island promote the local arts, foods and crafts while capturing the vast colors and shapes of the island to promote the island on social media.
Photo by Callum Thompson
We're excited to continue this work to use Lenovo and Motorola technology to empower people to create a positive change and build a brighter future for our communities and our planet.
MOTOROLA, Stylized M Logo, MOTO and the MOTO family of marks are trademarks of Motorola Trademark Holdings, LLC. LENOVO is a trademark of Lenovo. All other trademarks are the property of their respective owners. © 2022 Motorola Mobility LLC. All rights reserved.