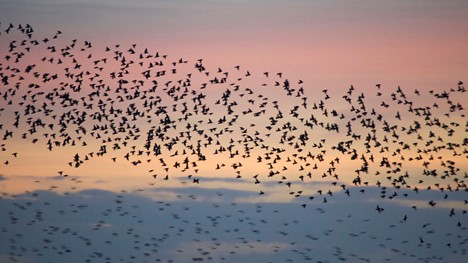 Today, we're excited to announce that Motorola has been named an honoree of Fast Company's 2022 World Changing Ideas Awards for our indigenous languages revitalization initiative. This year, the awards honored a number of companies and their solutions which support clean technology, innovative corporate initiatives, brave new designs for cities and buildings, and other creative works that are supporting the growth of positive social innovation, tackling social inequality, climate change, and public health crises.
In 2021, Motorola introduced our indigenous languages revitalization initiative – an effort focused on embracing digital inclusion by fully supporting two indigenous languages spoken in the Amazon and South of Brazil. With many of these indigenous languages in danger of disappearing completely, Motorola became the first OEM to digitize Kaingang and Nheengatu on a smartphone device.
"We're honored to have been recognized by Fast Company for our work in bringing more digital inclusion to our consumers and industry," said Renata Altenfleder, Head of Global Brand at Motorola. "With this initiative, we are working toward delivering a mobile experience that embraces all of our users and contributes to the survival of indigenous languages and cultures."
Now in its sixth year, the World Changing Ideas Awards showcase 39 winners, 350 finalists, and more than 600 honorable mentions—with climate, social justice, and AI and data among the most popular categories. A panel of eminent Fast Company editors and reporters selected winners and finalists from a pool of more than 2,997 entries across transportation, education, food, politics, technology, health, social justice, and more. In addition, several new categories have been added this year including climate, nature, water, and workplace. The 2022 awards feature entries from across the globe, from Switzerland to Hong Kong to Australia.
Motorola along with other fellow winners of the prestigious World Changing Ideas awards will be showcased in Fast Company's Summer 2022 issue, hitting newsstands on May 10, 2022.
"We are consistently inspired by the novelty and creativity that people are applying to solve some of our society's most pressing problems, from shelter to the climate crisis. Fast Company relishes its role in amplifying important, innovative work to address big challenges," says David Lidsky, interim editor-in-chief of Fast Company. "Our journalists have identified some of the most ingenious initiatives to launch since the start of 2021, which we hope will both have a meaningful impact and lead others to join in being part of the solution."
In 2022, Motorola announced the completion of the second phase of this initiative with the support of the Cherokee language on Motorola devices' User Interface.
"With our efforts to open-source our software indigenous language assets, we hope this initiative and milestone will inspire more actions toward revitalization within our industry, and we are eager to continue this work in the years to come", said Janine Oliveira, Executive Director Globalization, Motorola."
About the World Changing Ideas Awards
World Changing Ideas is one of Fast Company's major annual awards programs and is focused on social good, seeking to elevate finished products and brave concepts that make the world better. A panel of judges from across sectors choose winners, finalists, and honorable mentions based on feasibility and the potential for impact. With the goals of awarding ingenuity and fostering innovation, Fast Company draws attention to ideas with great potential and helps them expand their reach to inspire more people to start working on solving the problems that affect us all.