Windows 365 and Teams Walkie Talkie functionality are now available for business customers
The Lenovo ThinkPhone by Motorola, a smartphone designed for business customers, is getting new productivity tools. Together, Motorola and Microsoft are announcing two new features for ThinkPhone users so they can work from anywhere: fully integrated support for Windows 365 cloud capabilities and Push To Talk integration with the Walkie Talkie feature on Microsoft Teams. With these enhancements, the ThinkPhone has become the ideal phone for the modern workplace.
Get a complete PC experience With ThinkPhone and Window 365 cloud PC
Windows 365 combines the power and security of the Microsoft cloud with the versatility and simplicity of the PC.  By integrating this capability with the ThinkPhone, we are now bringing a full-fledged cloud PC right to our users pocket, so they can work from anywhere.  ThinkPhone users can take advantage of the Windows 365 integration and stream the Windows experience5 directly from their ThinkPhone to a larger display by simply connecting it with a USB-C® cable3,, and a Bluetooth® keyboard and mouse4. 
Customers can access the power of ThinkPhone by combining it with Lenovo monitors that offer USB-C video input, including the ThinkVision P27h-30 monitor featuring a 27-inch QHD display, and Bluetooth accessories such as the Lenovo Professional Wireless Rechargeable Combo Keyboard and Mouse, and Lenovo Go Wireless ANC Headset, for a complete Windows PC experience with all their personalized apps, content, and settings, wherever they are.
This capability not only allows users the flexibility to be truly mobile and fully productive, but also allows IT departments to re-think the traditional work set-up and reduce overall costs.
Easily connect to coworkers with the Walkie Talkie feature in Microsoft Teams
While immersed at work, convenience is key, and ThinkPhone's iconic Red Key button works to bring convenience to life. With two taps, users can experience seamless phone and PC Integration powered by Think 2 Think connectivity. Now, the convenience of ThinkPhone's Red Key is being expanded with the integration of the Walkie Talkie app in Teams. By quickly programming the Red Key to invoke Walkie Talkie mode, users will have instant push-to-talk (PTT) communication capabilities. Working out of the box, this feature perfectly integrates the Red Key with the Walkie Talkie app in Microsoft Teams6, making it easy to instantly communicate with specific teams or departments at once using Teams Channels.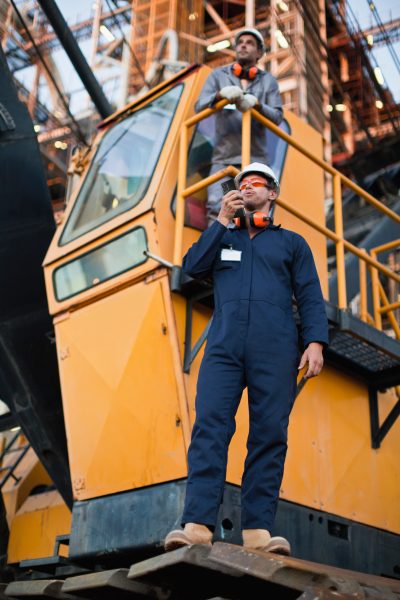 Unmatched business device experience with ThinkPhone

With ThinkPhone, customers have a complete suite of security and support features that deliver advanced protection and full manageability backed by ThinkShield, Lenovo's superior security platform with underlying fundamental security policies, features, specialized hardware, software and processes that help ensure the security of the device.
ThinkPhone's superiority goes beyond security and extends to its premium and resistant design. Crafted from Aramid fiber, which is stronger and lighter than steel, and combined with an aluminum frame and Gorilla® Glass Victus™, it's tough enough to achieve IP68¹ underwater protection rating and meet MIL-STD-810H² tests for durability. 
ThinkPhone also comes with premium specs, such as the Snapdragon® 8+ Gen 1 mobile platform, large 6.6" FHD+ display, a 5,000 mAh battery, and 68W TurboPower™ charger that can charge both the ThinkPhone and Lenovo laptops. An advanced 50MP Ultra Pixel camera completes this powerful device, delivering premium image quality on every video call no matter the lighting conditions.

Availability
The Windows 365 support via Moto Connect and the Walkie Talkie feature in Microsoft Teams will be available for the Lenovo ThinkPhone by Motorola in the coming weeks. The Walkie Talkie app is already included in the Teams frontline license.